Look Up Items Using Google Lens Because They STAND OUT (Bill the Cat)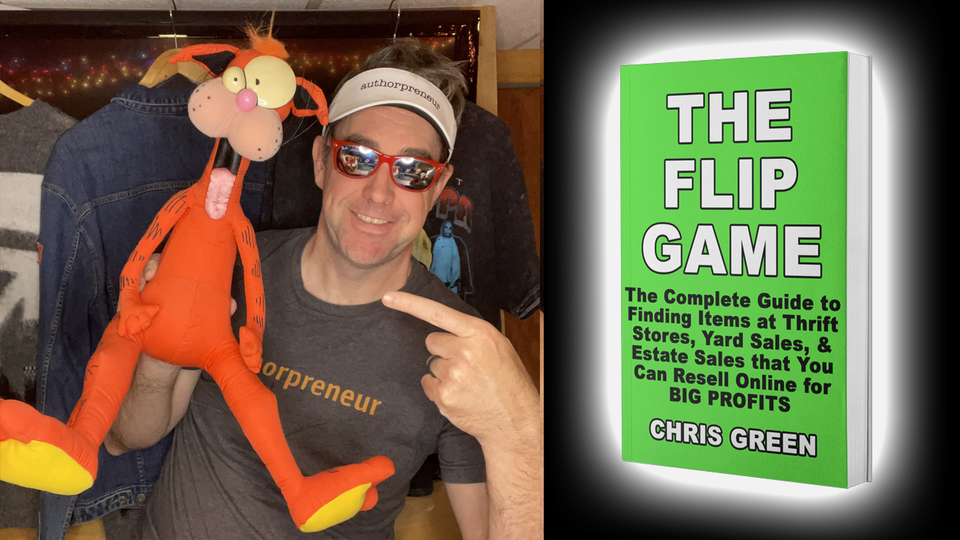 You can pick up PLUSH at yard sales and thrift stores for just a dollar or two and some of them can be FLIPPED online for some big bucks!
But if you don't know which ones are VALUABLE, what do you do?
Well, you could take the time to look up EVERYTHING, but a more efficient strategy is to look for things that STAND OUT.
Like the orange cat in this video! This is Bill the Cat from Bloom County and, even if you had no idea who this was, Google Lens will tell you in less than a second.
Then, you can see that he sells for $50+ on eBay. EASY FLIP!
And I'm giving this guy away on the June 21st webinar!
The winner can KEEP HIM or they can FLIP HIM!
Want a FREE COPY of my new book, The Flip Game?
On June 21st, my newest book, The Flip Game, is launching LIVE on a special webinar and I want to give you a copy FOR FREE! ($9.95 value)
Get all of the details here: https://www.flips.net/booklaunch/​
Or just use THIS LINK to LOCK IN your FREE COPY:
(NO CC REQUIRED)
It may be silly, but for me, hunting for treasure at thrift stores and yard sales is just FUN! Especially when you can find items like this $2.49 NERF bat that can be FLIPPED on eBay for $75-$100 PROFIT!
I have so many great examples like this one to SHARE WITH YOU through the book and on the special launch webinar on June 21.
Seriously, you do not want to miss it! I guarantee that you have NEVER SEEN ANYTHING like what I'm going to show you on The Flip Game Launch Webinar.
Use THIS LINK to LOCK IN your FREE COPY:
(NO CC REQUIRED)