FINALLY! Learn & Practice The Flip Game From the Comfort of Home!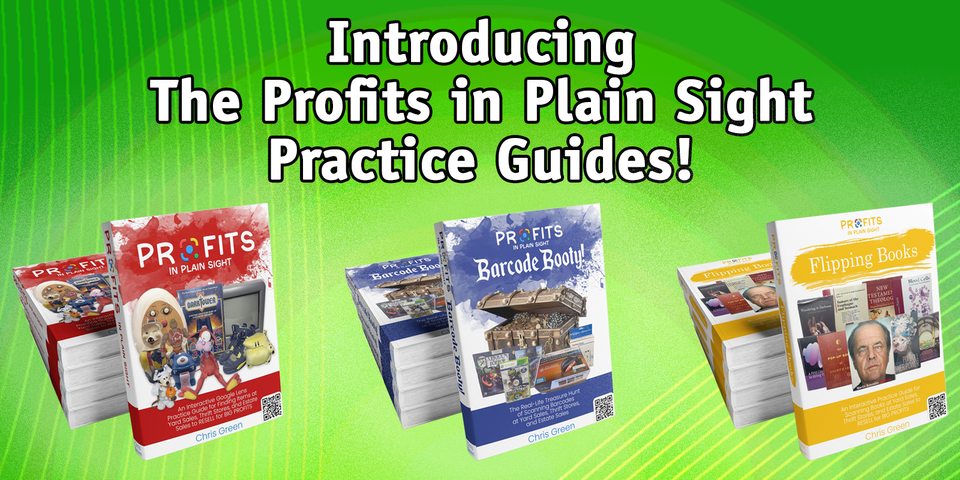 The best way to get better at FLIPPING is with practice. But that can mean spending all of your time out at yard sales and thrift stores.
But what if you could get tons of practice in a fraction of the time AT HOME?
Problem solved! Introducing the Profits In Plain Sight Practice Guides!
Special Launch Offer: Get ALL THREE guides and SAVE $200!

The Profits In Plan Sight Practice Guides are full of FULL COLOR examples of items that you can find, identify, evaluate, and FLIP for a PROFIT! Each book includes over 500 pages of REAL FLIP EXAMPLES.
Guide #1: Over 1,000 images to practice using Google Lens.
Guide #2: Over 400 barcoded products and over 100 model numbers that you can lookup using the eBay app.
Guide #3: Over 1,000 book images and barcodes that you can SCAN with your phone to learn how to flip books.
All three Practice Guides are normally priced at $597 (they are $250 each on Amazon) but as a special offer during the launch of The Flip Game, you can get ALL THREE (plus The Flip Game) for just $397 (SAVE $200)!
This discount EXPIRES on FRIDAY.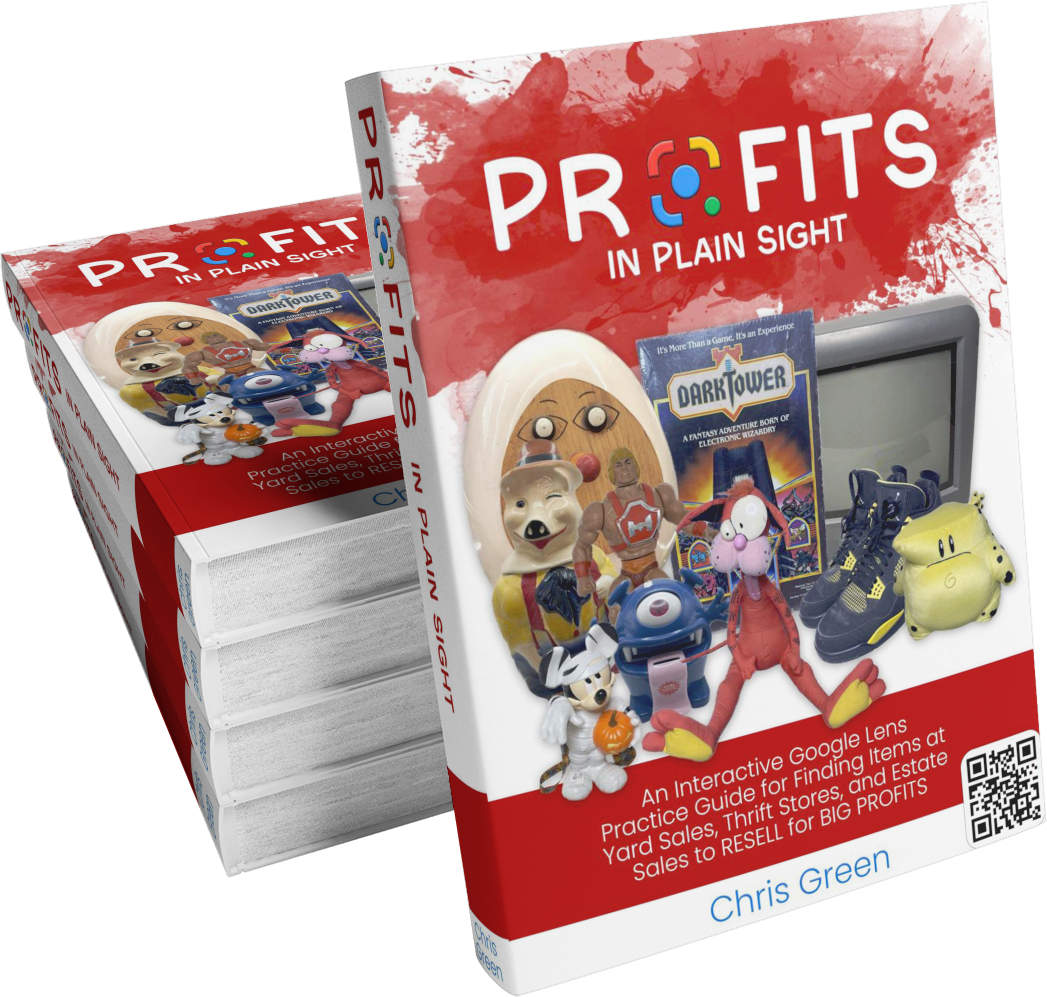 https://www.amazon.com/dp/B0C9SK1TMX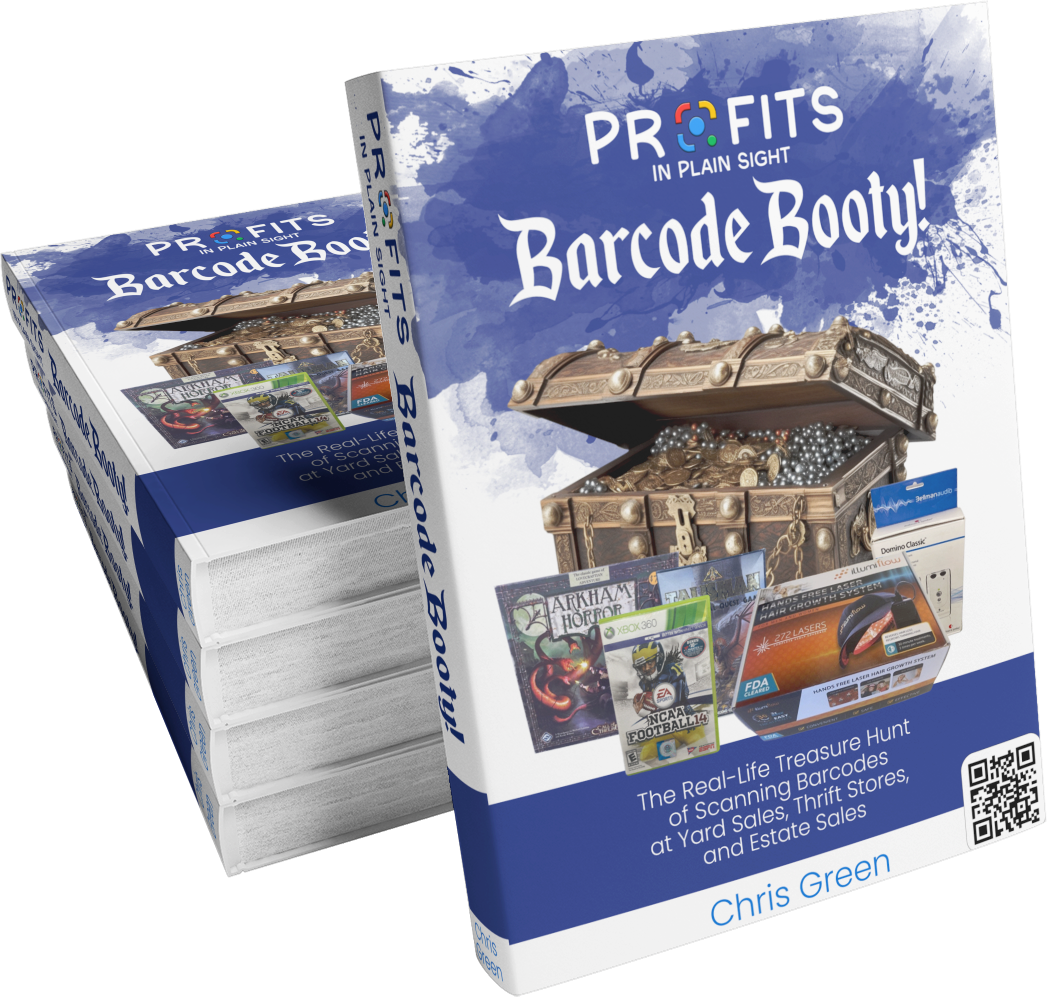 https://www.amazon.com/dp/B0C9S573W1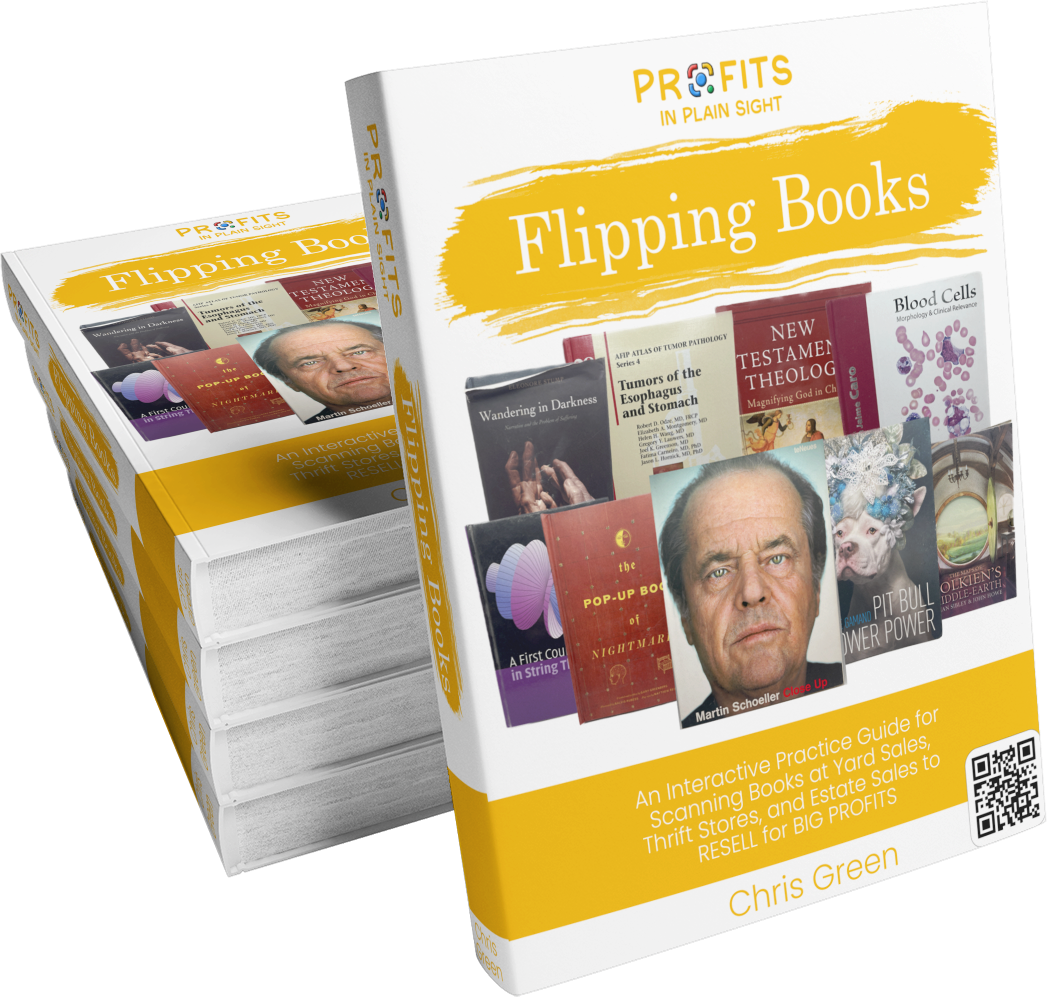 https://www.amazon.com/dp/B0C9S7QLMP