Flip Of The Day #18: FlyBar Maverick Pogo Stick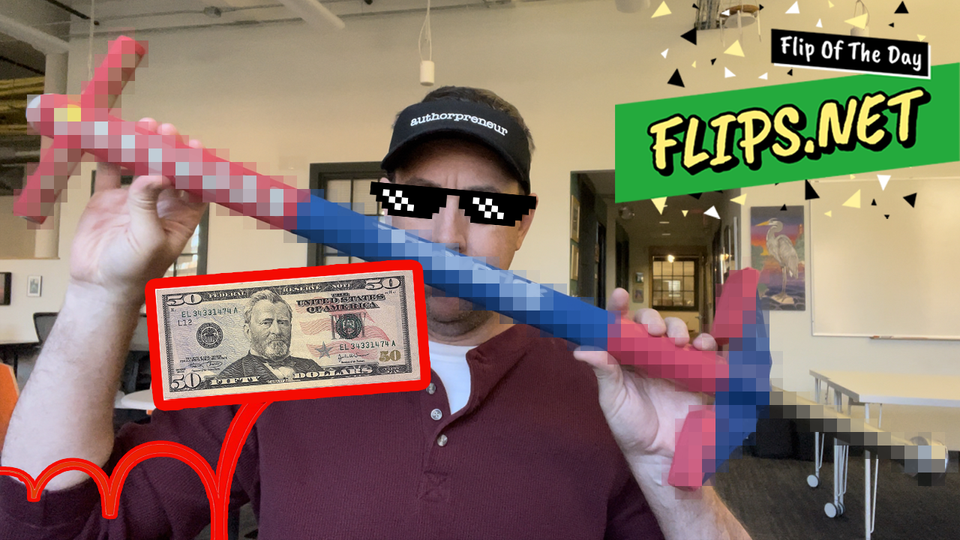 I picked up this FlyBar Maverick Pogo Stick for just $5 at a yard sale last weekend. Without my iPhone and the eBay app, I would have never known that these things sell for $50 online, but the reason why I picked it up in the first place was because I had never seen one before.
It's probably my #1 piece of advice for anyone that wants to learn more about flipping things on eBay for a profit: LOOK FOR THINGS THAT STAND OUT (because you've never seen them before).
It's more likely that things like this will be valuable because if you see the SAME THINGS at every yard sale, then it very likely that the items are COMMON and won't hold their value online. If you aren't sure what to look for, and with limited time to look things up with the eBay app, the strategy is to look up items with the BEST PROBABILITY of having a good resale value online. This also implies NOT looking up items that have a LOW PROBABILITY of having a good resale value online.

https://www.instagram.com/flipsnet/