Flip Of The Day #42: Vintage Sanyo M6464 Radio Cassette Recorder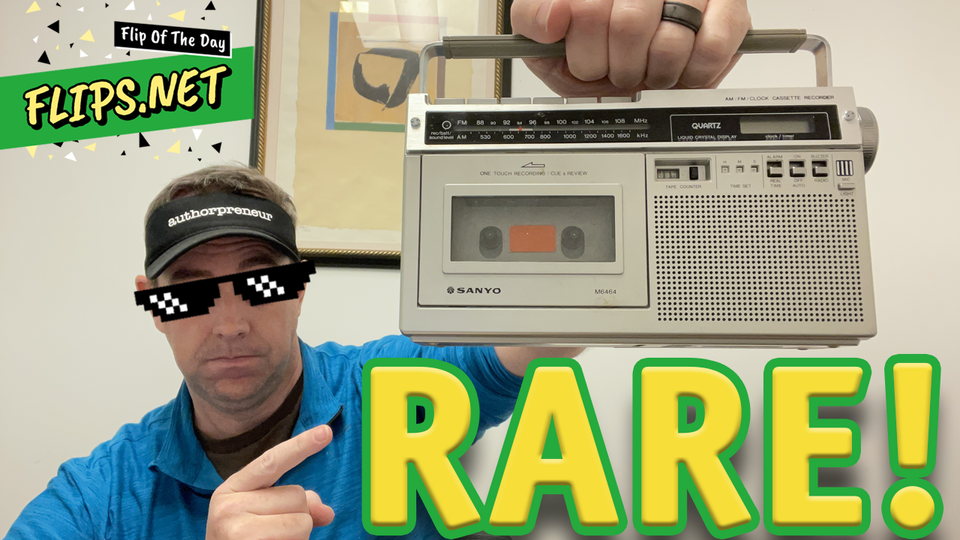 I LOVE buying and selling vintage electronics. Probably because I grew up in the 80s and 90s when these were the coolest things on the planet, but also because they all have BRANDS and MODEL NUMBERS which makes them EASY to look up online (to see if you can FLIP them for a PROFIT).
I found this item at an estate sale several hours after they had opened up. It was in a box AT THE VERY FRONT of the sale with several other vintage electronic items. I do not know why everyone else walked right past this box and didn't look up some model numbers in the eBay app, but I'm not complaining. I'm happy that they were still there so that I could FLIP them for a profit!

https://www.instagram.com/flipsnet/