Flip Of The Day #45: Retired LEGO Set 76102, Thor's Weapon Quest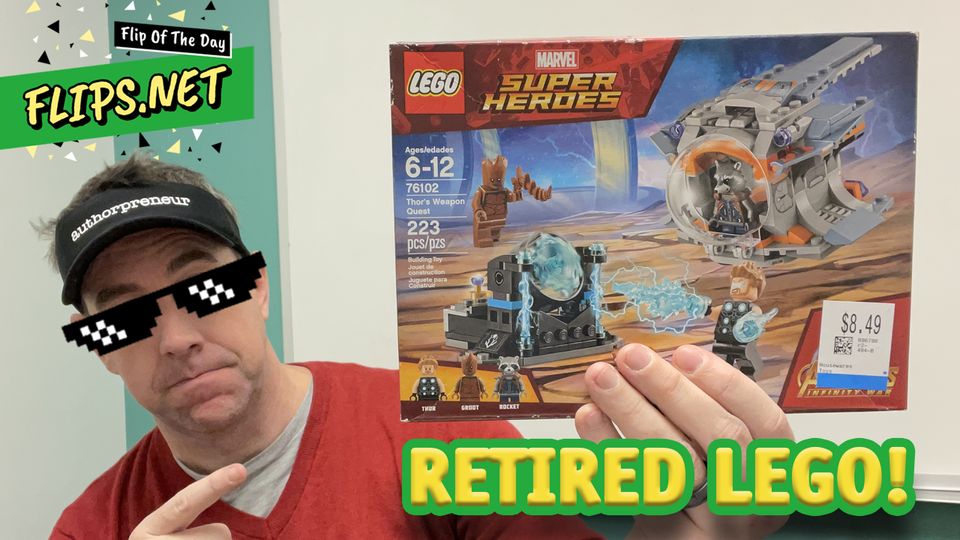 This Lego set (#76102) only has 233 pieces and was originally priced at $19.99. But this set is now RETIRED and you can only buy it from the secondary market (such as on eBay) and it currently sells for $50+!
I picked up this set (factory sealed) from Savers for just $8.49. I scanned the barcode first to see what it has been selling for and also checked the seals to be sure that the contents were indeed NEW.
Finding Lego sets like these can be really fun because all Lego sets have a model number (most are five digits and can be found on the front of the box) making them EASY to look up in the eBay app.
And Lego sets that are RETIRED (meaning that Lego is not actively making them anymore) can be very VALUABLE because they can contain specific (and sometimes EXCLUSIVE) mini-figures that collectors are willing to pay a premium price for.

https://www.instagram.com/flipsnet/