It's a WEEK-A KEEPA! Day 5/5: My FAVORITE items to sell (and how to FIND THEM using KEEPA and Sales Rank)

(Scroll down to see how you can get my NEW $350 Bonus Box for FREE 📦📦📦)
For Day Five of the Week-A Keepa, I want to show you my FAVORITE types of items that you can FLIP ONLINE for some good PROFITS.
These items usually have very little competition and while they may not sell FREQUENTLY, they have a LOW COST and sell CONSISTENTLY (and for HIGH PRICES).
Just remember, there is a difference between FREQUENCY and CONSISTENCY.
Something that sells FREQUENTLY can also sell CONSISTENTLY.
But there are items that sell CONSISTENTLY but NOT FREQUENTLY.
Here's an example on an item that does not sell FREQUENTLY, but does sell CONSISTENTLY. Reading the Keepa graph, we can see clearly that this item sold EIGHT TIMES over the last 202 days.

https://keepa.com/#!product/1-B000V0JA8M
Depending solely on WHEN you scanned this item in the past 202 days, the Sales Rank would come back as LOW as 148,737 (on 2/15/23) or as HIGH as 825,877 (on 3/18/23).
But regardless of WHEN you scanned this item in the past 202 days, this item would go on to SELL EIGHT TIMES over that same time period.
And did you notice the average list price of OVER $150?
YES, you really can find these kinds of items in the wild!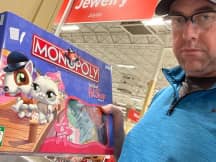 Just be sure to follow the Terms of Service from whatever marketplace you decide to sell on (Amazon, eBay, Facebook, etc.). This means following all guidelines for condition, completeness, and inventory sources.
Items like this generally have VERY FEW sellers so there isn't a lot of competition (that can push prices and profits DOWN).
Are you asking WHY items like this sell for some crazy high prices? That's a fair question that has many possible answers.
Items like this one are generally DISCONTINUED or OUT OF PRINT meaning that the manufacturer no longer actively makes this product. But because of the BRAND CONNECTIONS, there are still going to be customers out there that want this SPECIFIC product.
And MOST of those customers are NOT going to be willing to pay the premium price set by the supply and demand of the market. That's OK, because if the potential market (or demand) is BIG ENOUGH, there will be some customers who ARE WILLING to pay the premium price.
It could also be that someone LOST this particular item and they really, really want an EXACT replacement. Since it's no longer produced, they have to look for one on the secondary market (and pay the market price). These types of customers are usually THRILLED that someone (a seller like YOU) not only has one but has it listed FOR SALE.
There could be many other reasons, but don't think too hard about it because we'll likely never know all of the reasons that customers buy the things that they buy. Just USE THE DATA at your disposal so that you can make good buying decisions (and also avoid making bad buying decisions).
Yes, this is a lot to take in from a single, simple Keepa graph, but now that you have abetter understanding of what Keepa graphs like this one actually mean, you can FIND, BUY, and SELL products like this and pocket those profits!
See? A simple Keepa graph (like the one in this email) can provide SO MUCH VALUABLE INFO (but only if you know how to read it).
Want to learn EVEN MORE about Sales Rank and Keepa graphs?
Perfect timing! The next OA Challenge starts on April 24th (SOON!)
I thought that I knew a lot about Keepa but the GOLD STANDARD for Keepa training comes from Christopher Grant in the OA Challenge.
The OA Challenge includes TWO FULL WEEKS of LIVE Online Arbitrage training with Christopher Grant where he will teach you everything you'll ever need to know about Online Arbitrage and selling on Amazon.
Anyone who signs up using the links in my email will get my AWESOME $350 BONUS BOX!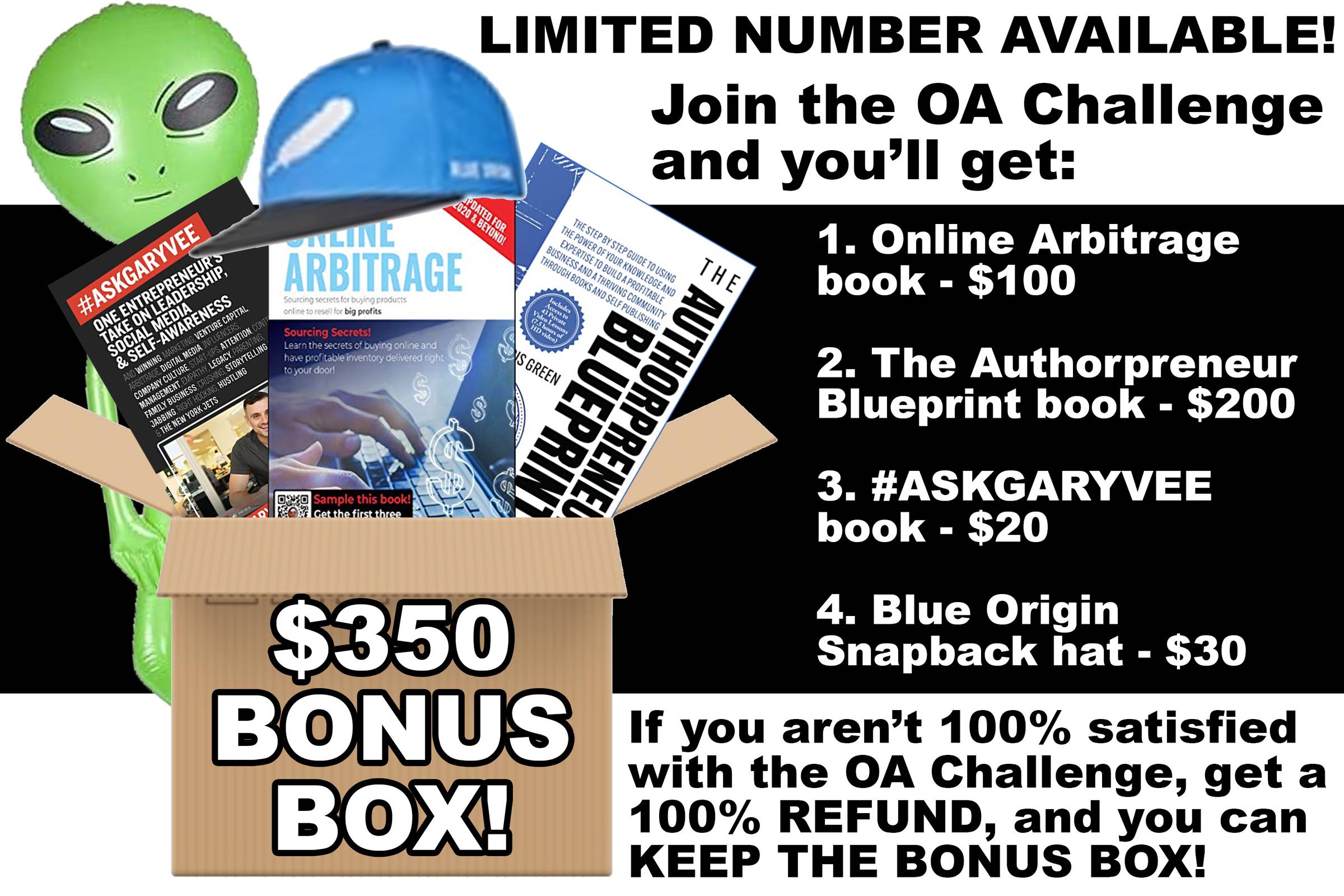 The BONUS BOX includes:
1. A printed copy of Online Arbitrage ($100)
2. A printed copy of The Authorpreneur Blueprint ($200)
3. A printed copy of Gary Vaynerchuk's #AskGaryVee book ($20)
4. A RARE, SOLD OUT Blue Origin snapback hat ($30) (I bought them out two years ago when Jeff Bezos first went to space)
I'll explain more about the ALIEN soon.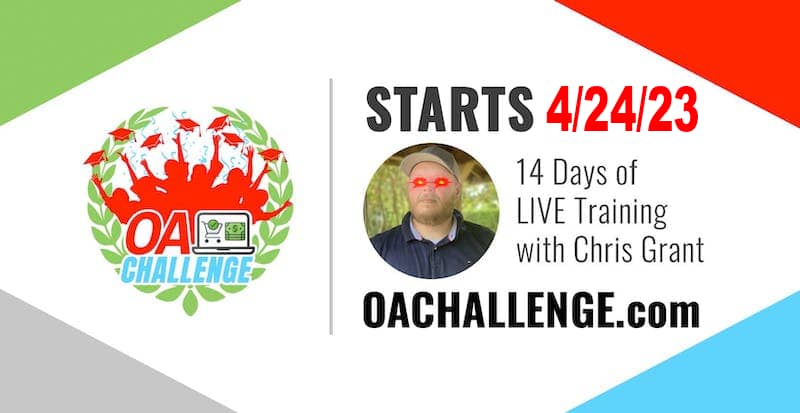 https://locomodem--entreresource.thrivecart.com/oa-challenge/
Any questions, please ask!