Flip Of The Day #49: Vintage BULLWORKER Exercise Machine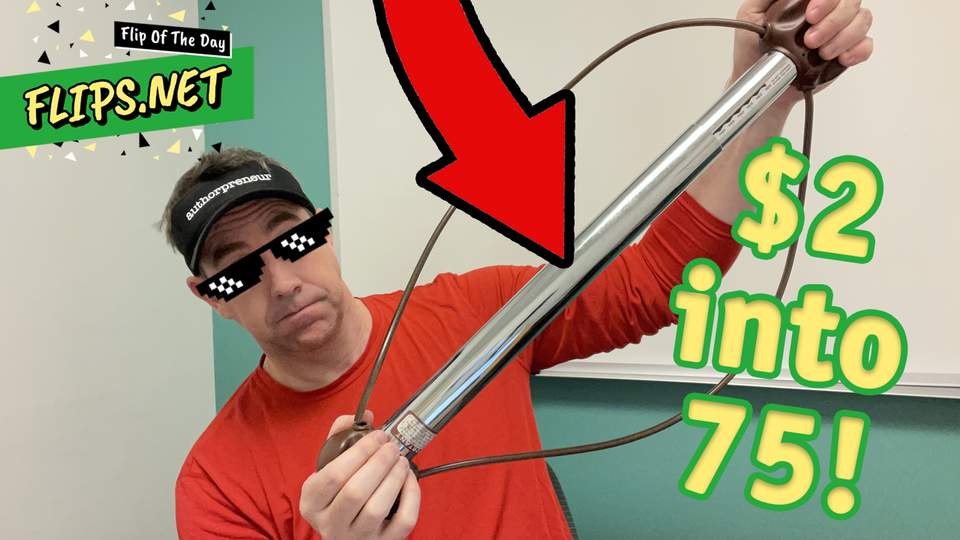 As usual, I had never seen anything like this item before so it caught my eye at a yard sale. I found the brand, BULLWORKER, and looked it up on eBay to see that this item sells for $50-$80. Made it an easy decision to pick it up to FLIP for a profit.
Items like this can frequently be found at yard sales and thrift stores because many resellers don't take the time to look these kinds of items up. For one, it's not obvious (I had to search for brand name) and also because it won't be the easiest item to ship. Sure, it's not as easy as a flat-rate USPS box, but it's not hard to telescope a couple of boxes together in order to ship this item.
Takeaways from this item: look up brand names of items that stand out because you've never seen them before and be OK with finding boxes in order to ship irregular items. Do what other sellers won't do to make the money that they as passing up.

https://www.instagram.com/flipsnet/