Flip Of The Day #50: Vintage Black & Decker Toast-R-Oven (TRO200)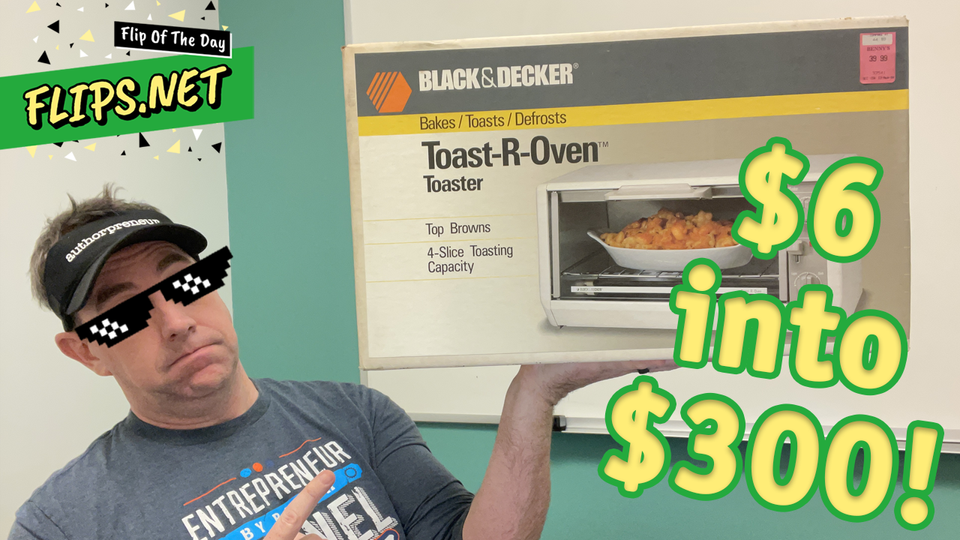 I picked up today's FLIP at an ONLINE estate sale for JUST $6 and it sells on eBay for over $300! Normally, I would not get too excited about an old Black & Decker toaster oven, but this one was 'new, old stock', and brand new, still sealed in the box.
I've seen items like this sell for big money in the past. Why? Well, I've always just assumed that there must be people out there that just REALLY, REALLY want to have the EXACT SAME MODEL of something in the event that something breaks.
And when someone wants a very specific model of something that is not currently in production, they have to go to eBay and see if someone is offering one for sale (new or used).
So when you see 'new, old stock' items that are still sealed in their original boxes, be sure to use your phone to look the item up by barcode or keyword and you might be surprised how much some older products sell for!

https://www.instagram.com/flipsnet/