Flip Of The Day #52: RARE Dreamworks Bee Movie Laptop/Messenger Bag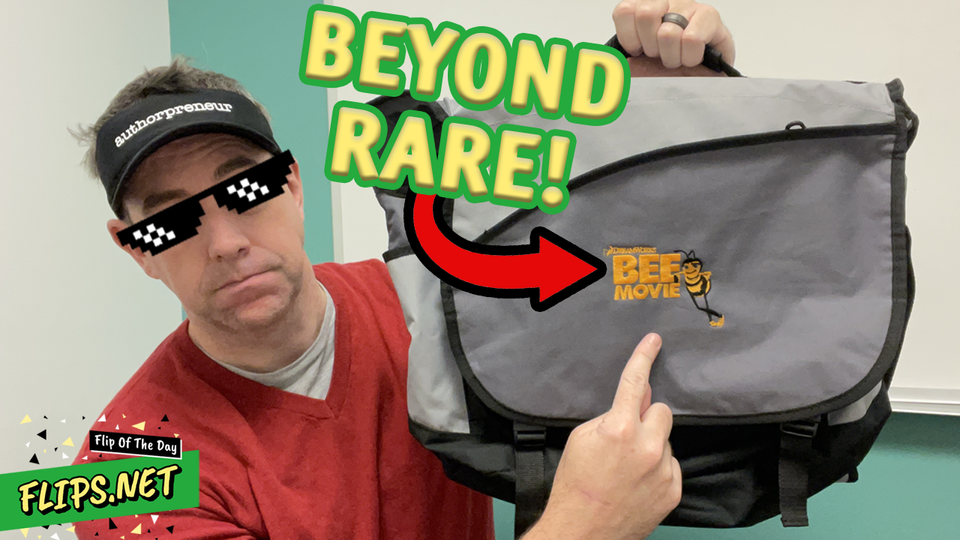 I picked up this Dreamworks Bee Movie messenger bag at a thrift store and I can't wait to see what it eventually sells for on eBay. This is a great example of finding a RARE ITEM that may (or may not) have a market big enough to bring in a high price.
Bee Movie has become a type of cult-classic movie and there was not a lot of merchandise made for it. For those who really love Bee Movie, they simply don't have many options if they wanted to buy something tied into the movie.
So I'm hoping to be able to connect with the world's biggest Bee Movie fan and to sell them this item!

https://www.instagram.com/flipsnet/