Flip Of The Day #53: Vintage Chrome Cocktail Shaker with BAKELITE Handle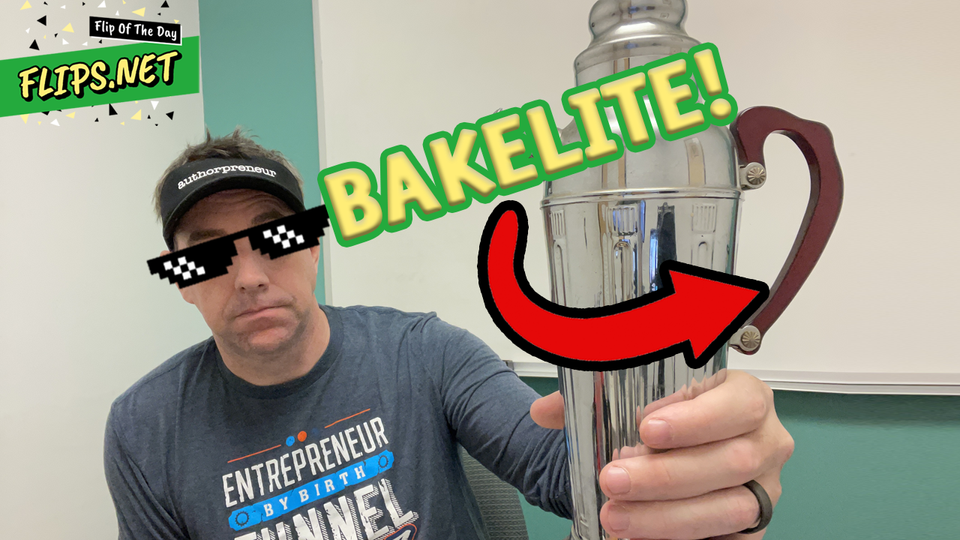 I picked up this item from an estate sale that I attended in the AFTERNOON. Even after so many people had been through the sale, this item was still just sitting there for $5. Using Google lens, I could easily identify the item and see what it sells for online.
If you've never heard of BAKELITE, this would be a great time to do some Google searches about how to FIND/SPOT Bakelite products as well as how to verify/test the Bakelite to make sure it's real. Real Bakelite is highly collectible and you'd be surprised how easy it can be to find (if you know what to look for).

https://www.instagram.com/flipsnet/